Sugar-free Roast Beetroot with Honey Roast Gammon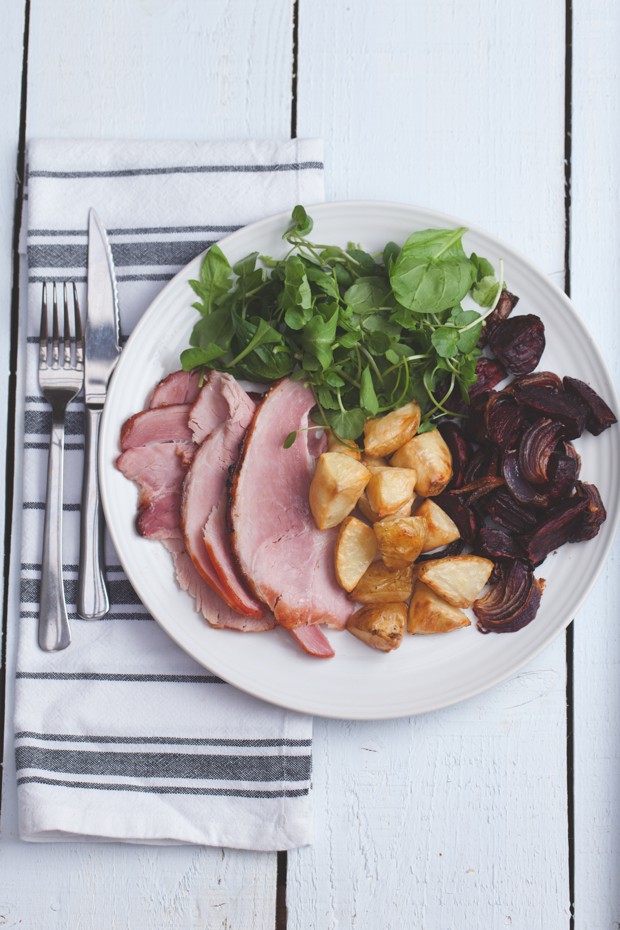 Recipe info
Cost: -
Serves: 4
Ease: 3/5
Prep Time: 25 Minutes
Cook Time: 2 Hours
Ingredients
1.5kg gammon joint
2 tablespoons raw honey
2 bunches beetroot
1 red onion, cut into thin wedges
2 cloves garlic, chopped
4 potatoes
2 tablespoons olive oil
green salad
Put the gammon joint in a pan of boiling water and simmer gently for 1 1/2 hours.
Preheat the oven to 180ºC fan oven/200ºC/gas 6.
Take the gammon out of the water. Remove any string and take off the skin.
Place on a roasting tray and spread the honey over the joint. Place in the oven for 30 minutes.
Peel the beetroot and cut into small wedges. Place on a large roasting tray with the onions, garlic and oil. Season with salt and pepper and mix together. Roast in the oven for 45 minutes.
Cut the potatoes into 2cm chunks. Place on a roasting tray with the oil and season well. Mix together and place in the oven for 35 minutes.
Serve everything together.
add your comment or request a recipe: