THE NOSH FAMILY TEAM
We are a family made up of Joy, Ron, Tim & Ben
Nosh Books began when Ben went to uni. He couldn't cook and wouldn't cook! Only when the realities of uni dawned, and he realised how hungry he was, did he begin to show an interest. So we wrote "Nosh for Students" – that was 11 years ago. Ben can cook now, he has a young family and often needs to. We are really excited about Joy's 5th and most recent book: Nosh for Busy Mums and Dads". We feel that the contents are just what busy mums and dads need. We have loved producing it together.
Joy does the cooking and research, Tim does the photography and helps with the research, Ben does the design and graphics and Ron makes sure we are all doing it right and not going too far off the wall! We do, of course, all have a say in what the other is doing! Everyone gets involved in the tasting and testing.
Ben and Tim are great cooks and great critics, Ron just loves eating. Together, this is a recipe for lots of fun and lively interaction.
Join us on our journey as we discover and create new recipes together. Follow us on Facebook or Twitter to get updates with all of our new recipes.
Ben picked up his camera the other day and took a few photos of one of our photoshoot days, it is pretty typical of what we do most days.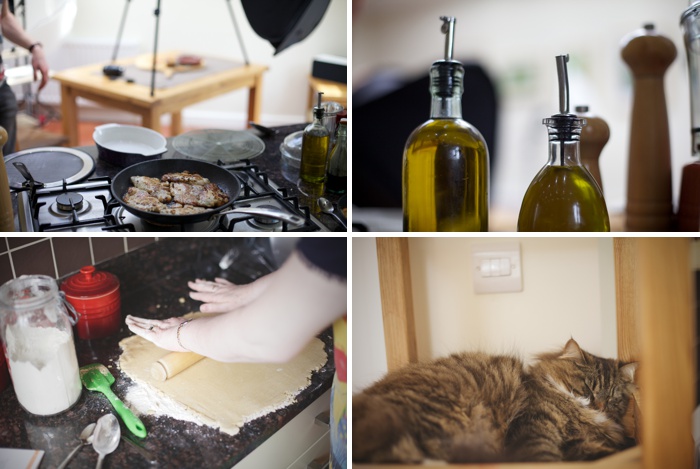 Princess Jasmine (to call her by her full name) the family cat is normally sleeping somewhere nearby.
Joy and Tim spend most of their time in the kitchen and blogging recipes that they have been trying out.
Ben came downstairs to poke his nose…I mean offer a helping hand.
Jasmine, in the middle of it all, still sleeping.
This is what we ended up producing that day…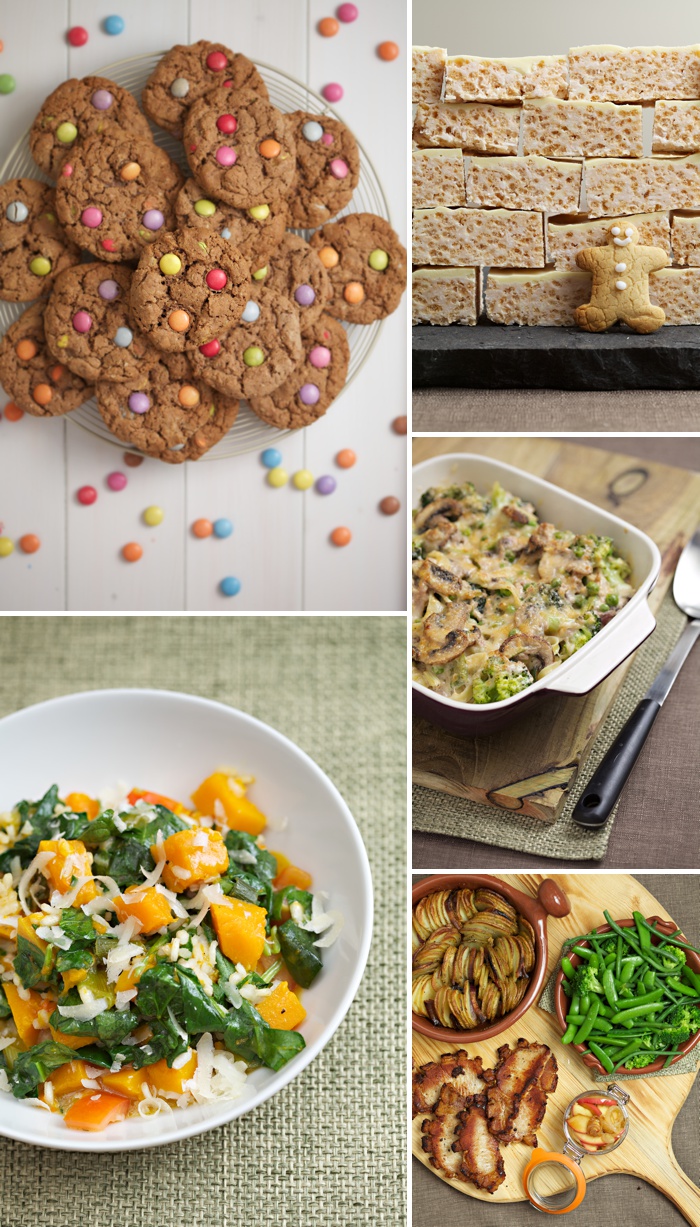 To see more of what we produce in our kitchen, head on over to where we keep our online recipes.
If you want to get in touch, why not find us on Facebook or Twitter and send us a little message.
Thanks
The Nosh Family Team