Gluten-free Sugar-free Chicken & Tomato Pasta Bake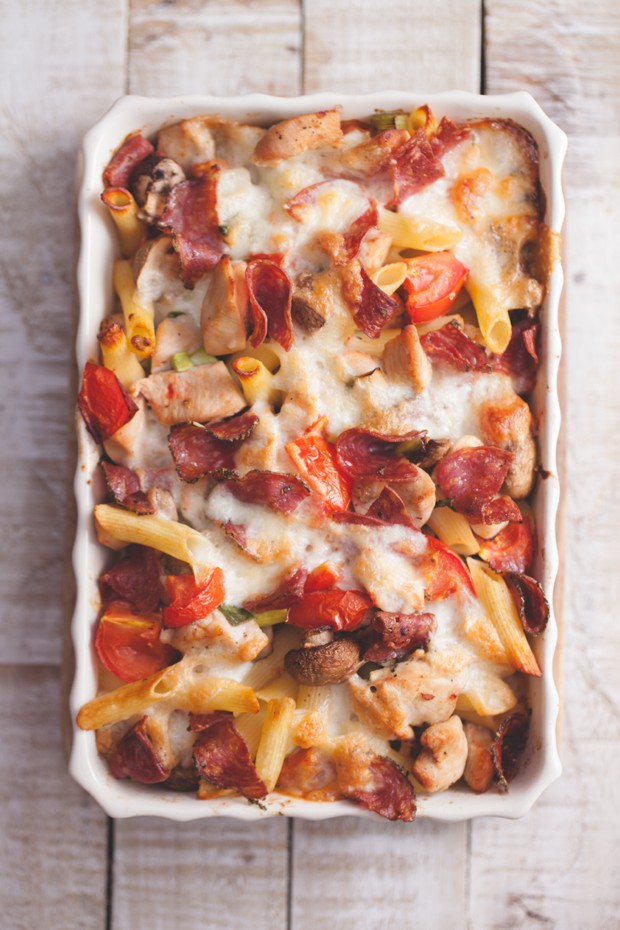 Recipe info
Cost: --
Serves: 4
Ease: 2/5
Prep Time: --
Cook Time: --
Ingredients
2 mugs/200g GF pasta
2 tablespoons olive oil
3 chicken breasts, cut into bite-sized pieces
2 cloves garlic, chopped
250g mushrooms, sliced
6 tomatoes, chopped
6 spring onions, sliced
2 tablespoons freshly chopped basil
2 mozzarella balls, ripped apart
80g pepperoni/salami, sliced into thin strips
Preheat the oven to 180ºC fan oven/200ºC/gas 6.
Cook the pasta, drain and return to the pan until needed.
Heat the oil and fry the chicken and garlic until the chicken is no longer pink on the outside. Season well with salt and pepper
Add the mushrooms and tomatoes and fry for 2 minutes.
Add the cooked pasta, spring onions and basil and mix well. Pour into the casserole dish. Place the torn mozzarella and salami on the top.
Bake in the oven for 20 minutes, or until the top is browned.
add your comment or request a recipe:
Richard lee

- Delightful ans easy to do even for me ar the age of 67

22 May 2018