Gluten-free Honey and Mirin Salmon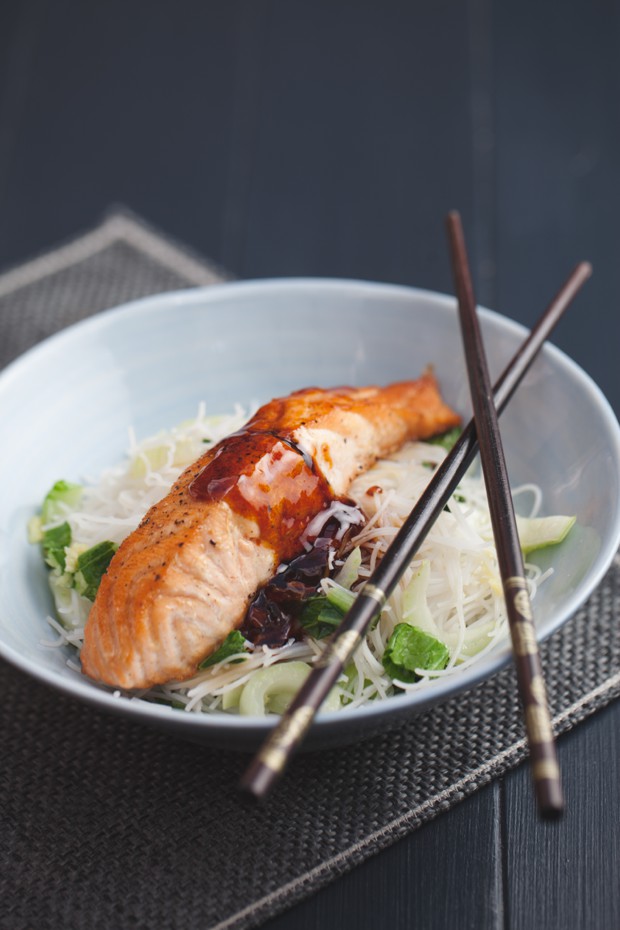 Recipe info
Cost: -
Serves: 4
Ease: 2/5
Prep Time: 25 Minutes
Cook Time: -
Ingredients
Sauce
4 tablespoons GF soy sauce
2 tablespoons mirin
2 tablespoons honey
1 tablespoon olive oil
4 salmon fillets
200g ready-cooked rice noodles
1 tablespoon sesame oil
2 garlic cloves, finely chopped
1 tablespoon freshly grated ginger
2 pak choi, sliced
Mix the sauce ingredients together and set to one side until needed.
Heat the oil in a frying pan and fry the salmon for 2-3 minutes each side, depending on the thickness, until just cooked through. Add the sauce ingredients and allow to simmer for 1 minute.
Meanwhile, place the rice noodles in a bowl and pour over with boiling water. Leave for 3 minutes and then drain.
Heat the sesame oil in a large frying pan, add the garlic and ginger and fry for 30 seconds. Add the pak choi and fry for 2 minutes. Add the noodles and heat through for 1 minute.
add your comment or request a recipe: